Parking Systems
The Małopolska Agglomeration Card is also the most modern and advanced system for managing the availability of Park&Ride parking facilities. Our parking solutions are a hybrid system that provides immediate access to parking facilities as well as a flexible solution that allows our Partners to implement a parking policy tailored to local conditions.
Depending on the adopted parking operating model, the MKA system adapts to the requirements set in this area. An example of such a solution is the parking facility managed by us in Tarnów, whose availability significantly differs from the adopted model. In the case of Tarnów, the rule of reserving a parking space is conditioned by having a train ticket with Tarnów as the starting or ending station. Choosing such a ticket in our distribution channels activates access to parking reservation for the period coinciding with the ticket's validity period.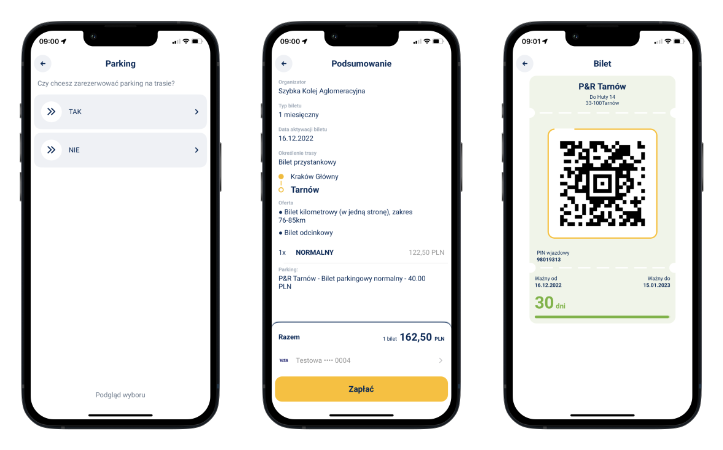 In other cases, the model is based on the availability of parking for persons holding a valid season ticket in the public transport systems operating within the MKA. Integration with the systems of the Kraków City Card and the Tarnów City Card also enables users of these systems using a different ticket carrier than the MKA card or the iMKA application to access these parking facilities.
We offer our users the possibility of using parking facilities without the need for identification at the entrance, which involves reading the saved ticket. We offer a special RFID sticker for free, which identifies the user at the entrance, as well as the possibility of adding the vehicle's registration number to the user's data, which consequently leads to automatic opening of the barriers at the entrance and exit of the parking lot.
The MKA system also has a backup in case of failure of one of the identification elements. Each user has their individual PIN code, which activates the barriers in case of a lack of identification in any other way.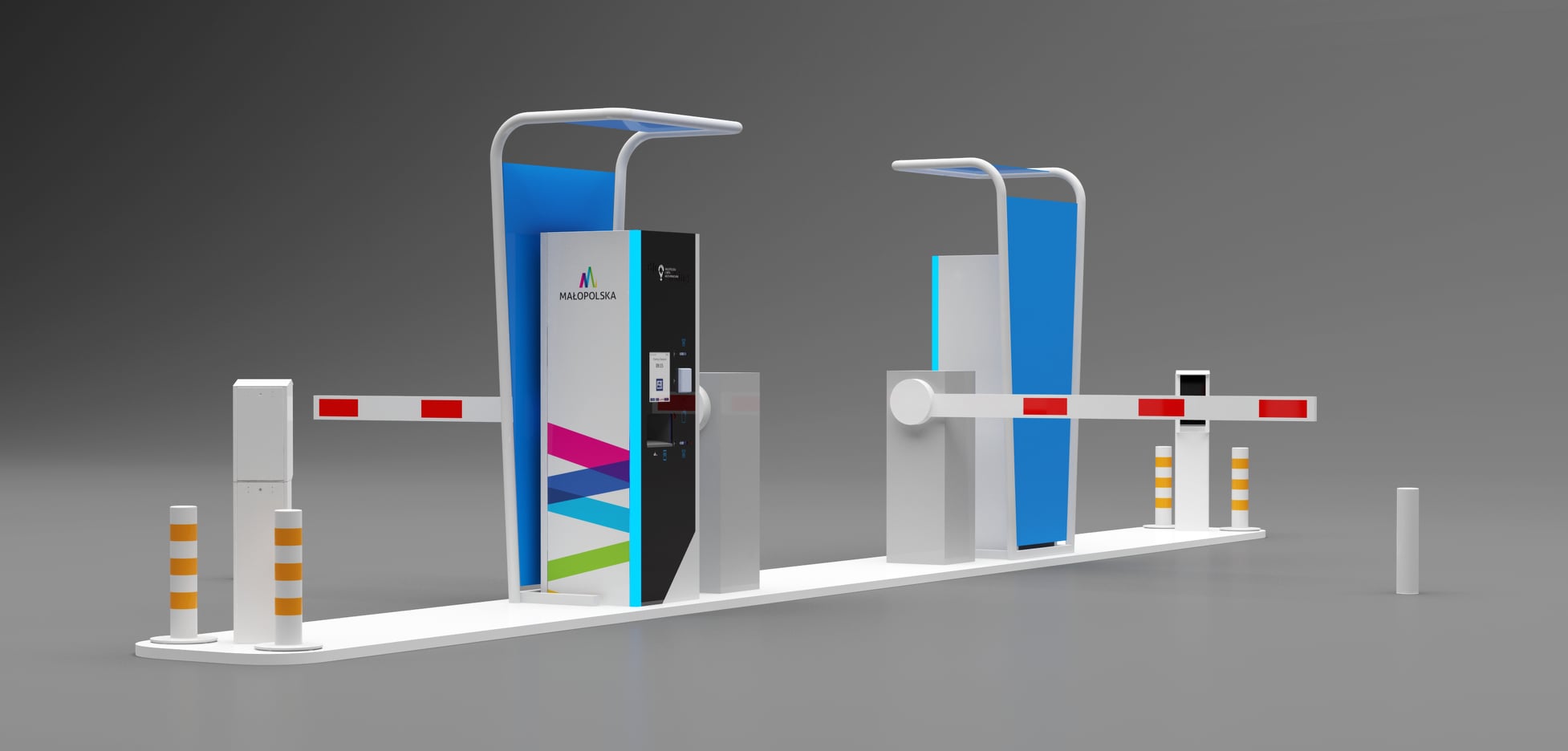 Owing to the cooperation established with Koleje Małopolskie (Małopolska Railways) and the Public Transport Authority in Krakow, we have also introduced offers at selected Park&Ride parking lots, allowing for one-time use of the parking lot by obtaining a ticket upon entry, which entitles the user to travel by train and/or public transportation during the parking day. The ticket is paid for at the parking lot's ticket machine or at the exit terminal.