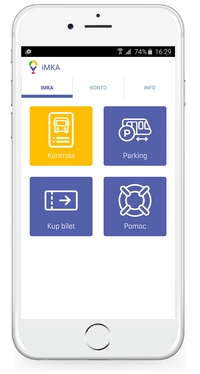 Modern solution
iMKA application is the latest solution allowing you to use the public transport only with a few clicks on your smartphone or tablet. City transport in Krakow and Tarnow, commuter railway, Park&Ride parking lots, season and single tickets – iMKA application offers it all to users registered in MKA system.
Access to services
At all times iMKA application provides access to transport services bought in the system. The application features a user-friendly purchase interface, allowing you to buy a single or season ticket in a few steps. When using the integrated services, you will additionally get attractive discounts and access to Park&Ride lots located along the Fast Commuter Railway (SKA) routes.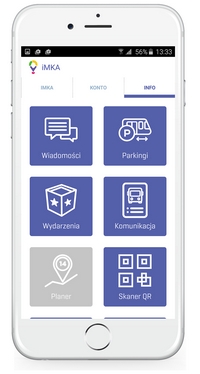 Region within reach
The application makes it possible to participate in cultural events in the region. It also offers information on the services available within the MKA system, offered by project Partners in Krakow and Tarnow, and an up-to-date timetable for trains on SKA routes. The application includes a QR barcode scanner and an AR scanner for augmented reality, providing you with access to contents included in images.